The Córdoba Digital Network advances - News Web - Government of Córdoba
The president of the Córdoba Connectivity Agency (ACC), Juan Ferreiro, and the general manager of the ACC, Luis Vázquez, reviewed the tasks carried out for the laying of 2.1 km of underground optical fiber that will link the fiber from Toledo with the laying that continues to the south, near the town of Bower.
This line, which is part of a contract for services with an investment of $51.5 million pesos, is complemented by another 17 km between Bower and Córdoba, and will link the East and South rings of the Córdoba Digital Network. Thus, a connectivity alternative will be provided to the main network node located in the Tejas Datacenter (Córdoba), allowing for a high quality and reliable network.
In this way, work continues to expand the availability of the wholesale internet service throughout the province and improve its quality through the Córdoba Digital Network.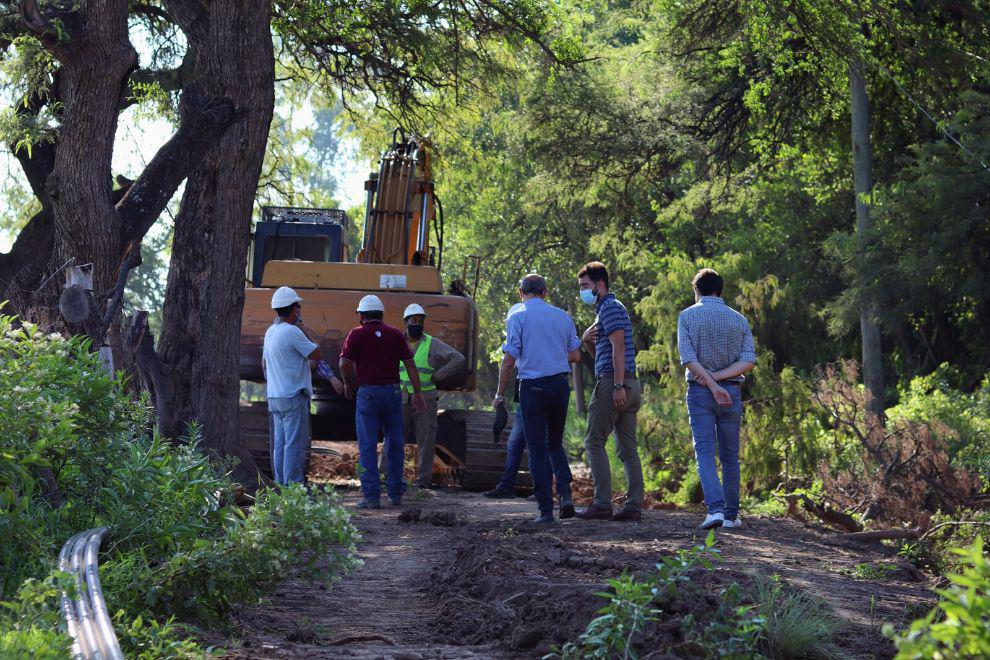 About the Córdoba Connectivity Plan
The initiative, which is part of Law 10,564 Córdoba Connectivity Plan, aims to achieve an efficient connectivity infrastructure in the municipalities and communes of the provincial territory, to provide a high quality internet service.
The Córdoba Digital Network is the provincial telecommunications network that is made up of 2,391 km of optical fiber laid in the provincial trunk gas pipeline project, 1,500 km from an agreement with the Córdoba Provincial Energy Company (EPEC) and additional traces obtained by agreements made with third parties. In total, it exceeds 5,700 km of travel, with a presence in the 26 departments of the province.
The Córdoba Connectivity Agency, through its Córdoba Digital Network, acts as a provider of wholesale telecommunications services, thus expanding the availability of quality internet at a competitive price in the province; increasing the offer of local connectivity and encouraging investments in the different localities to update and improve the quality of internet access, through last-mile internet providers (cooperatives and private).